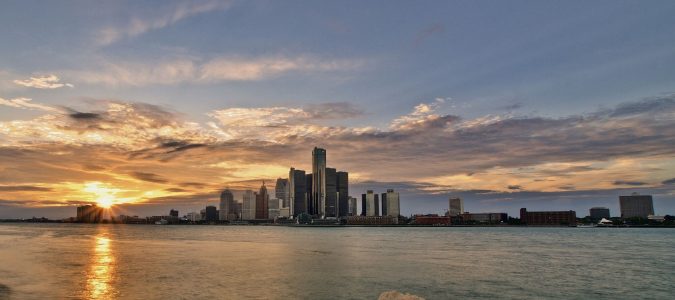 Detroit has spent the last few years trying to overcome the bad reputation it had. There are still some areas that need work, but there are many up-and-coming neighborhoods that are great for families and individuals to consider if you're moving to the area. Continue reading below to learn more about five up-and-coming neighborhoods recommended by this Detroit moving company.
1. University District
University District is a beautiful historic neighborhood, with many homes built in the 1920s and 1930s. It is also home to the University of Detroit Mercy. You can find many activities in this neighborhood, including community parks, tennis courses, recreational centers, and golf courses. 
The most popular recreational center where many community events occur is the Northwest Activities Center. Some other activities include art galleries, which have earned this neighborhood the nickname of "Gallery Row." There is a community association in this neighborhood called the University District Community Association to ensure safety and to keep the community tight-knit. 
2. Sherwood Forest
Sherwood Forest is two neighborhoods put into one that earns its namesake from resembling an English suburb. The community is a Detroit Historic District with its many homes built in the 1920s and 1930s. It is a very quaint and quiet neighborhood. 
The top amenity for families in this neighborhood is the library, where there are consistent events for families. Palmer Park is also close by for outdoor recreation. The Sherwood Neighborhood Association promotes safety and brings the community together through community events such as meet and greets. 
3. West Side Industrial
West Side Industrial has become a more urban neighborhood in recent years with more lofts and apartments. It has become a popular place for individuals and young couples. Despite this urban development, however, there are still tree-lined streets and outdoor amenities. 
One of the most popular outdoor amenities in West Side Industrial for outdoor recreation is Riverside Park. This park has become completely revamped with new playgrounds, skateparks, and beautiful views of the river. West Side Industrial is becoming an ever-popular place for millennials to move to Detroit. 
4. North Rosedale Park
The entire neighborhood of North Rosedale Park is beautiful and historic, with many homes built between the 1920s and 1940s. This neighborhood is actually on the National Register of Historic Places. The community offers small-town feels while never neglecting amenities. 
The North Rosedale Park Civic Association is the primary organization that keeps the community safe and engaged. There are many activities in this neighborhood, including seeing various performances at the North Rosedale Park Community House. This neighborhood values tradition and community through volunteer efforts and events throughout the year, including the annual June Day and Steak Roast. 
5. Palmer Woods
Palmer Woods is a more elegant and wealthy neighborhood in the Detroit area. It is also beautiful, with a significant historical ambiance. This neighborhood gives an outdoor feel while not neglecting the urban vibe of Detroit. 
The Palmer Woods Association ensures that the community feels safe and valued. Many events occur throughout the year, including the Home and Garden Tour, with soiree and tours of the historic homes and gardens. There are also events such as Music in Homes in which the community can enjoy live music played within the beautiful homes and gardens. 
Detroit truly is a great place to consider moving to when considering the historic and beautiful neighborhoods it offers. See for yourself through studying these neighborhoods, which what makes Detroit so great. Learn to love Detroit and all it has to offer.